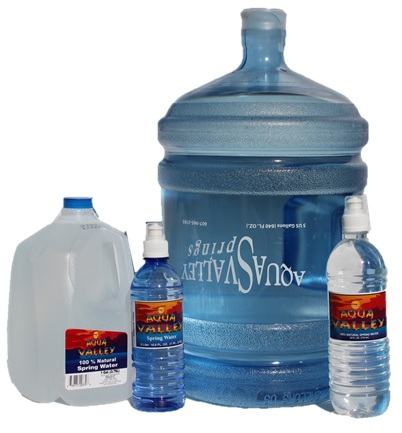 At The Water Bottle LLC, we give you the best product at far below everyone else's price! That's why we sell 100% natural spring water which is bottled at the source by Aqua Valley Springs in Edmeston, NY.
Aqua Valley water is pre-filtered, then passes through ultraviolet lights and ozonation for disinfection before the final 1 micron filtration. All of these processes ensure the highest quality without altering the natural taste or properties of the water. Many in-house quality tests and private certified lab tests verify necessary parameters. These steps are all extra measures following nature's path to a pristine product flowing from the earth!
Some big name water bottling companies attempt to save money on logistics by using municipal water because they do not have a great natural product that is at a convenient location for their business. Then they make a claim to have a superior product and charge their customers more. Not Aqua Valley!
Aqua Valley's water is certified in 5 Northeastern states and is available in many locations as the Aqua Valley brand, as well as other private label names. Many distributors in New York State sell Aqua Valley Spring Water because they know they get a great tasting product at a fair price. If The Water Bottle LLC does not deliver in your area, contact Aqua Valley Springs @ 607-965-2183 to find a distributor in your area.
If you're not drinking Aqua Valley Spring Water delivered by The Water Bottle LLC, you're not getting the best of Central New York!
Aqua Valley's bottling operation: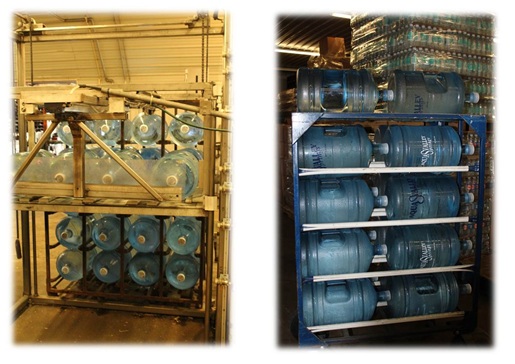 Aqua Valley's fleet, loaded and ready for delivery to distributors across NY state!